You have several options for getting a comprehensive vaginal microbiome test and one option for urinary and semen microbiome tests.
When choosing a test, you likely want someone to interpret the results and if you have symptoms, offer a treatment plan.
If you've had ongoing issues, the testing coaching services can by law only provide antibiotic recommendations, plus some probiotics, which you may have already tried.
MY VAGINA FOR VAGINAL MICROBIOME ANALYSIS
We're expert microbiome analysts; we see hundreds of tests each week and have spoken to each and every one of you personally about your symptoms. 
We provide unique, innovative non-drug treatments and compassionate support you won't find anywhere else. My Vagina's practitioners are uniquely positioned, highly experienced vaginal microbiome experts. 
Order a Test
Book Analysis
PREPARING FOR YOUR VAGINAL MICROBIOME TEST
It's best to take your vaginal microbiome test when you're:
at peak symptoms OR completely symptom-free
avoiding treatments, antibiotics or probiotics for 1-2 weeks before the test to avoid falsely inflated/deflated results.
Follow your provider's recommendations for taking the test.
INTERPRETING THE RESULTS
If you want your results analysed by a My Vagina vulvovaginal specialist naturopath, with unique, innovative treatments, and a solid plan with follow-up care for where to next, book here.
You have several options for the interpretation of your results. Some providers offer free coaching services, so utilise those. It's important to note that you will only be provided with an antibiotic regime with some probiotics by your testing provider. By law these companies cannot recommend anything more interesting or innovative than this. 
If you have a practitioner who isn't sure how to interpret your results, we can interpret the results for them – ask them to register for My Vagina Pro and book a coaching session for your case by the best: Jessica Lloyd. Or, book in with a practitioner yourself.
HOW TO CHOOSE YOUR VAGINAL MICROBIOME TESTING PROVIDER
VAGINA
If you have vaginal symptoms, the test from Juno provides extremely sensitive bacterial and fungal results for all microbes in your vagina. 
Once your results are through, you can share your results with My Vagina's support crew by adding info@myvagina.com to your Juno dashboard and your results will come through to us. 
If you're looking for support, you can book in with a practitioner or use the support provided by a Killing BV membership. 
Other equivalent providers are MicrogenDX or Evvy (see below). Each of these providers look for ALL bacteria and yeast/fungus and are very good tests. 
If you are in the USA, check with your provider if your test is reimbursable with health plans. 
URINE
If you have urinary tract symptoms or a history of UTI, use MicrogenDX.
STI TESTING
If you haven't been tested for sexually transmitted infections, use the MicrogenDX vagina + full STI panel.
SEMEN
If you need a semen microbiome test, use MicrogenDX or another specialist provider.
JUNO – VAGINA ONLY
Includes a free coaching session with an expert
Cost US$129 (use this link for $20 discount at checkout)
Offers subscription with $99 tests (four per year)
No doctor or practitioner sign-off required – order and pay online at your leisure
Results in 5-10 days
NGS test – shows all microbes and yeast/fungi, unlike other tests (PCR, 16s)
Superior yeast/fungi sensitivity than other tests
Bacteria and yeast/fungal load information
pH test included
Available in all countries
Free shipping in the USA
Internationally, shipping costs are not included; return sample within 30 days
MICROGENDX – VAGINA, URINE, SEMEN, STIS
Cost around US$200 for a single vagina, urine or semen test
Bundled vagina/urine tests for around US$250
Free shipping in the US, and internationally, shipping is US$40
Free return shipping in the US, international return courier US$120
Bacteria and yeast/fungal load information
Shows microbes and yeast from 2% and up
USA requires sign-off by a medical doctor
OR
Internationally, use My Vagina or another practitioner and clinic details, but you must pre-pay for the tests (no insurance), and you will not get antibiotic resistance information unless your signing practitioner is a GP. See the bottom of the page for our clinic details for the return form.

My Vagina's practitioners are Australian naturopaths, not medical doctors, and we cannot sign off on your USA tests! But we can sign off if you're international.
Order and pay for the kit and test online
You will be emailed a release form to sign to get your results emailed to you
EVVY – VAGINA ONLY
Includes a free coaching session
Cost US$129 
Offers subscription service with $99 tests (four per year)
No doctor or practitioner sign-off required – order and pay online at your leisure
Does not ship internationally, USA only
Shows all microbes and yeast/fungi
Uses metagenomics, a whole-genome sequencing method using MicrogenDX labs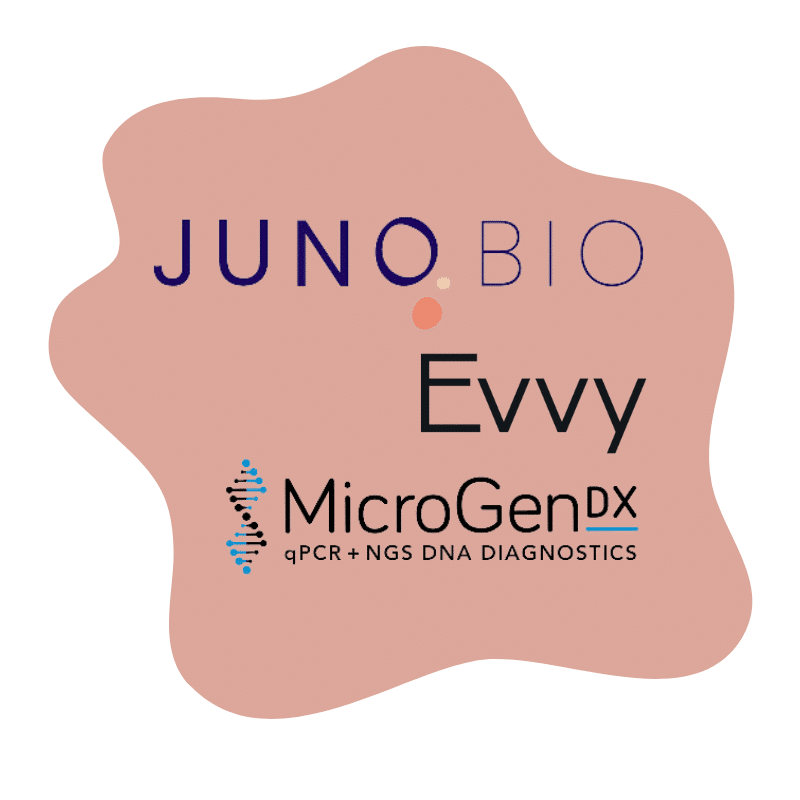 MY VAGINA'S CLINIC ADDRESS FOR MICROGENDX SIGN-OFF
My Vagina Pty Ltd
176 High Street
Northcote VIC 3070
AUSTRALIA
Ph: +61414207773
Email: info@myvagina.com
Doctor's Name: N/A Australian Practitioner or use name of your practitioner
No fax number
No signature