I'm such a liar. So much for doing these 'every day'. I've been happily (and very easily) distracted from this workout for five days or so. In that time, I have done some Lift and Holds and Quick Flicks, but not nearly enough. Just enough so that I could feel like I hadn't completely dropped the ball.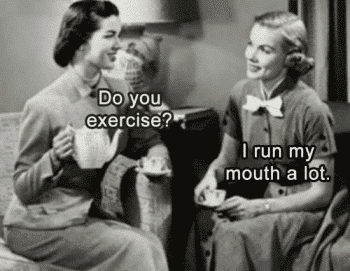 Today's choice was workout two. It felt much easier to do the moves effectively today. Each time is easier because I understand it more. I had the unfortunate luck to catch my quivering inner thigh in the reflection of my laptop, as I performed the forever-sexy Clam move. Instead of being totally grossed out, I quietly congratulated myself for even trying.
No changes to report. I'll be back.