Day 14
I'm such a liar. So much for doing these 'every day'. I've been happily and easily distracted from this workout for five days and counting. In that time, I have made an attempt at a few squeezes here and there to pretend like I'm doing it. Just enough so that I can feel like I haven't completely dropped the ball. I've pretty much dropped the ball.
Why? Why go to all this effort, and write about it?
Maybe I'm not sure whether this is even going to work, and it's been so long since my kid split my insides, I guess in a way I'm kind of used to it. I'm busy. I'm lazy.
Maybe I'm afraid it won't work, that I'll be broken forever, so if I don't try, then I can blame that instead.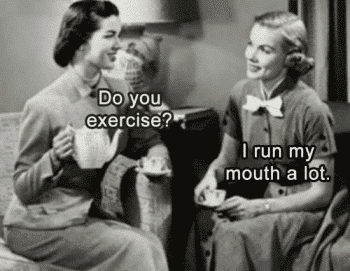 Today felt much easier than other days. Each time is easier because I understand it more. I caught my quivering inner thigh in the reflection of my laptop today, as I performed the Clam move. Instead of being totally grossed out, I quietly congratulated myself for even trying.
No changes to report. I'll be back.